Newsletter Aug/Sept 2014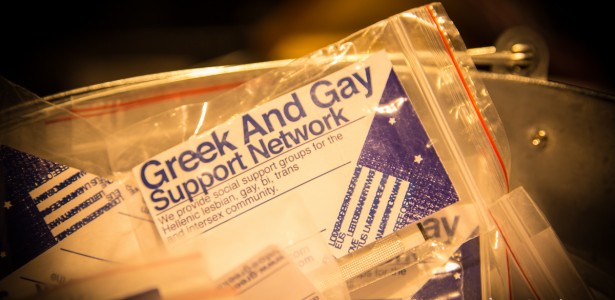 Greek and Gay Support Network Newsletter August/September 2014
Hi to all the Greek guys and girls and members of Greek and Gay Support Network.
Well what a busy month we had in July. We now take a break from events for a couple of months and then we gear up for more exciting happenings as Spring and Summer start approaching us.
The Strategic Planning Day went really well for the committee and members present and we thank all of you for your input on the day or prior. The committee will now take on those recommendations and formulate a plan as we progress into our 20th year in 2015. We have developed new mission and values statements and will email you soon to give some ideas on rebranding our groups with one NEW name. More to come later.
Events to keep an eye on in the coming months are as follows: –
Flavours of Greece (Melbourne) – 19th August to 26th October for more information visit here
Greek Film Festival – 15th October to 2nd November – check the Antipodes website for more information
Upcoming Greek and Gay Events
Sunday 30th November – Greek and Gay/Gals Picnic
Sunday 18th January – Midsumma Carnival
Sunday 1st February – Pride March
Sat/Sun 14-15th February – Antipodes Festival
Saturday 28th February – Summa Sessions (The Cruise)
Sunday 8th March – Chillout Festival Daylesford
More information will be sent to you all as the above are finalised over the coming months.
Support Meetings this month
Guys and Girls – Monday 18th August and 15th September 2014
These meetings are very important for two distinct groups of people: * If you have recently discovered yourself and are looking to meet others in a similar situation then these groups provide you with a safe and discrete haven to discuss any issues you may have or to just listen to ot hers relay their experiences. You can make some great new friends and learn from the experiences of others. * If you have been around for some time and need to reconnect with some old friends then come along for a good old fashioned chat. At the same time you can pass on your words of wisdom to the newbies as its your experiences that have helped us all.
Meetings are held at the VAC – 6 Claremont Street South Yarra from 7.30pm