Our Jan 2016 Newsletter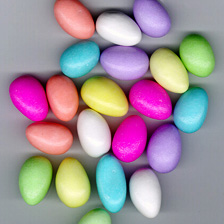 Welcome to all our members and friends.And a very warm welcome to 2016. In this edition of the newsletter:
* Midsumma Carnival this Sunday 17th January
* 21st Birthday Preparations – Join in the planning
* Pride March in Melbourne – Sunday 31st January
2016 Midsumma Activities
We start 2016 with Midsumma Carnival on Sunday 17th January. We will have our own stall adjacent to the AGMC stall so come and say hi, have a coffee and rest up. Anyone able to assist on the day should let us know. The stall is located at B7 c,d. There will be heaps for everyone to do on the day and it looks like its going to be a warm one so come along and join the fun of Midsumma 2016. All members will receive our special Greek and Gay/Lesbian koufetta in the hopes that 2016 will see a change in the laws in this country. So tell us your a member and get your free koufetta………..
Pride March this year is on Sunday 31st January and all multicultural groups will be marching with the AGMC. So grab your Greek flags and show your pride for the day.
Other events of interest during Midsumma include the following free events:
▪ "These 3 Words" at the Greek Centre on the 4th Feb presented by Demetra Giannakopoulos
▪ "The Good Greek Girl" at Footscray Library on 6th Feb presented by Maria Katsonis
For more information and to book tickets on all the above visit the Midsumma website
21st Birthday Preparations
This year Greek and Gay turns 21 years old. And to celebrate this momentous achievement we want your input into the type of event you would like. We are holding a meeting on Sunday 24th January at 6pm at VAC 6 Claremont St South Yarra. This meeting is open to all members and is important as it will decide on the format of the event. We are Catering the meeting so please let us know if you can make it. Call/text John on 0411527039 to RSVP or for more information.