GREEK GAY/LESBIAN SURVEY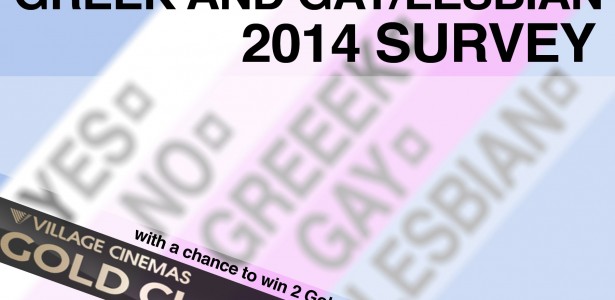 SURVEY FOR GREEK AND GAY SUPPORT NETWORK
Our Survey is now ready for your completion at https://www.surveymonkey.com/s/SDFMLZV
This survey is critical information for our group to assess your needs and desires as we move into the next phase of our development. It's been nearly 19 years since the groups commenced and we think its time to review how we operate. The best way is for you to tell us what you need. The survey is confidential and the information derived will be used by the committee to establish our strategic plan for the future. All who complete the survey will go into a draw to Win 2 Village Gold Class Tickets – just our way of saying thanks.