30th International Candlelight Vigil.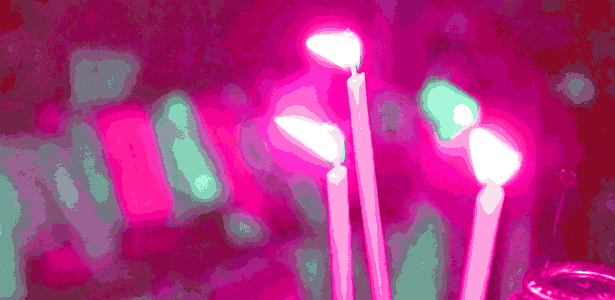 Too many mothers have lost a son.
It is hard to deny HIV is less catastrophic  to Greek Australian PLWH today as it once was. To do so pays great disrespect to the Greek Australians that had their lives cut short earlier in our epidemic. It also pays greater disrespect to those living with HIV who don't have access to treatment.
The impact of HIV  on Greek Australian PLWH today is highly controlled with the availability of highly active antiretroviral treatment extending the lives of these people to almost that of uninfected individuals. For Greek Australians with HIV the fact that our parents today don't have to watch us die is one of the greatest reliefs we accredit to new treatments.
Family has always been important in Greek culture which includes Greek Australian PLWH.
We know through our own network that safesex can at times fail to prevent HIV infection. Newer concepts of HIV prevention include safe sex , monogamy, and effective treatment to reduce chances of passing on or catching the virus. The combination of all these prevention tools as the best possible control of infection is recognized by many.
The world health organization recognizes stigma as playing a significant role  in the control of HIV on a global level. HIV stigma gets in the way of testing regularly, disscussion with  partners , and the seeking of treatment and support for living with HIV infection.
Our group over the years has learnt of  differences in culture between the Greek community and the wider Australian community. A common response from parents at learning of their son's or daughter's gay sexuality is "why can't you just get married and still do what you need to do on the side". Although such a response was heard earlier in parents finding out, it is generally not heard from the parents of gay Anglo  Australian peers.
Any love relationship today has a greater chance of survival when  extended families accept and support that love relationship. The tradition of logo only acts to support this concept. When family is diametrically opposed to certain relationships the resulting disconnection from family or burden on the relationship only acts to hinder HIV prevention efforts.
May 20th marks the 30th international AIDS Candlelight Memorial which will be held in front of ACCA in Southbank. As Greeks the lighting of a candle is  a deeply heart felt tradition. Lets not forget how many mothers have lost a son or daughter.
Hosted by Living Positive Victoria and all are welcome.
When: Monday 20th May, 5pm – 6pm
Where: Kings Technology Park courtyard – enter from 111 Coventry Street Southbank
Master of ceremonies: Rachel Berger
RSVP essential to info@livingpositivevictoria.org.au or 03 9863 8733